You have makeup everywhere… In your bedroom? In the bathroom? not anymore! Put into practice these incredible ideas to organize your makeup and much more.
# 1 Magnetic Frame
You can make a magnetic frame with the help of several magnets this is a great way to keep your makeup in one place and you can put the frame where you want.
#2 Holders hooks
You never know what to do with your hair straightener? The cable always entangles and never have a place to put it while it is hot here the best idea of all you can put it on the cabinet doors in your bathroom or in your closet.
Ver imágenes

#3 Brush holder

This idea is super simple you just have to grab a bucket paint it with your favorite color and fill it with small stones white or any color you want this will help you keep your brushes in order.
#4 Kit for brushes

If you do not have a kit for your brushes this is an easy way to bring your brushes wherever you want and prevent damage especially if you want to save money you can buy a Mat Japanese Rice Roller and add a rubber band as shown the image.
#5 Shoe holder makeup

This idea is amazing especially if you have a lot of makeup, simply you will need a shoe holder that be transparent so you can see everything and use the makeup you need you can put nametags of each.
#6 Nail polish holder

This way to organize your nail polishes is great it will not take up any space if you put on your wall you can get these nail polish holder on Internet.
#7 Recyclable holder

You can be an ecological girl recycle plastic bottles and make these incredible holders to put your brushes or anything else you want.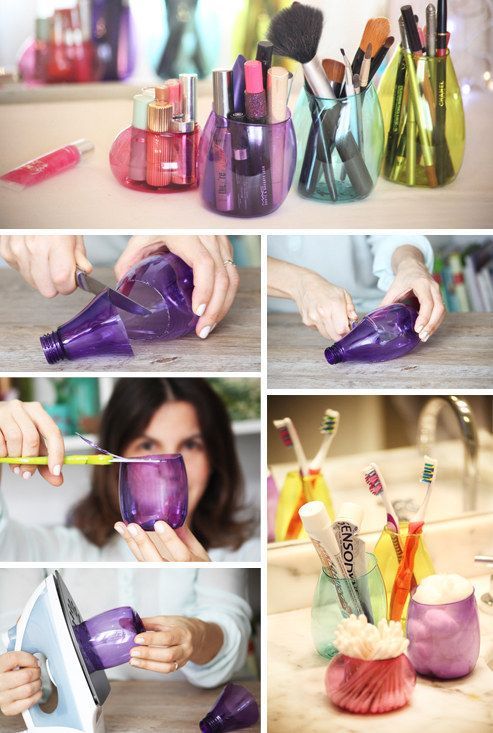 #8 Vanity car

An organizer raskog is all you need you can paint it and design it your way put labels on each section and you can carry everything you need to to get ready around the house. You can find it at IKEA.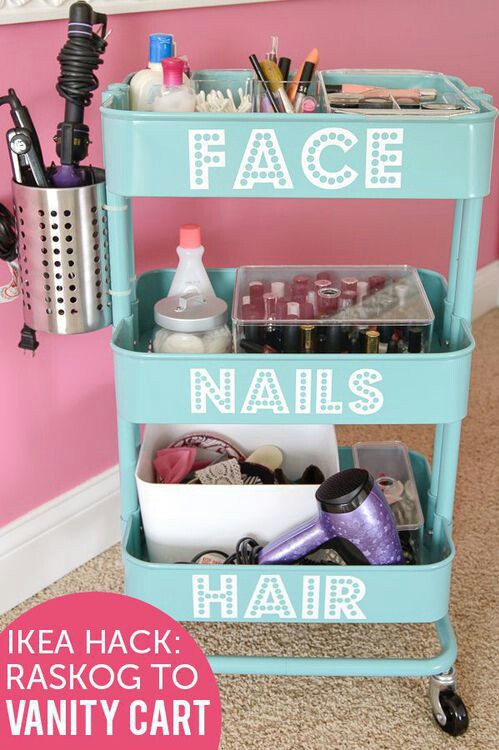 #9 Lipstick organizer

No more lipstick everywhere these organizers are economical and help you get everything organized you can get them anywhere or you can do it yourself with little boxes.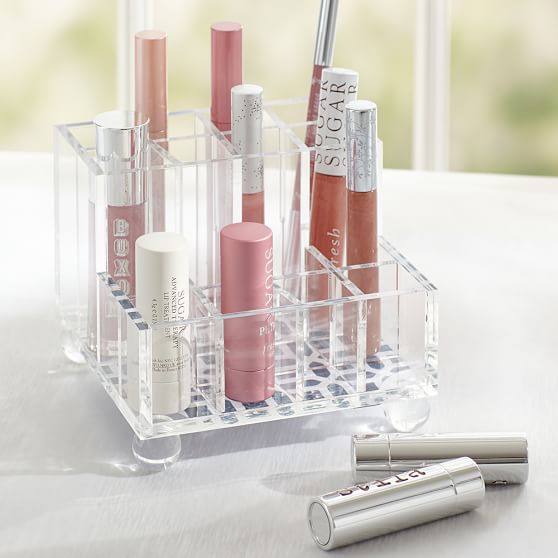 #10 Ice bucket for eye shadows

You can get some nice ice buckets with your favorite color and you can put your eye shadows there, will look super good and you will have easy access to all.